Zeenat Aman reveals the story behind original Laila Oh Laila song
Recalls Zeenat Aman, as Sunny Leone recreates the hit song for SRK-starrer Raees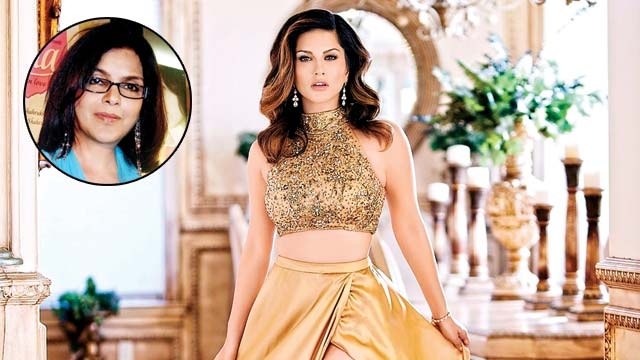 Long before Sunny Leone swung into the groove forRaees, Laila Oh Laila was a trailblazing chartbuster that set the nation aflame, way back in 1980. The film was Feroz Khan's stylish blockbuster Qurbani…. But wait, the film's iconic song was never meant to be inQurbani!
Song came first
Reveals Zeenat, "We shot the song Laila Oh Laila for another film altogether with another title. After we shot it, Feroz being the mercurial movie mogul that he was, decided to scrap the original film, script and title. He instead decided to make Qurbani overnight. We were fine with the decision because we had only shot that song Laila Oh Laila…so,Qurbani was born after we filmed the song."
Great fun
Zeenat remembers the phenomenal reach of the song and adds, "When we were shooting the song, we never thought it would acquire such an iconic status. I mean, we had a lot of fun shooting it. But I never thought I'd be remembered by that song and by Aap Jaisa Koi (again from Qurbani) to this day."
Doing my own thing
Not surprisingly, most of Zeenat's signature moves in the song were improvised. She recalls, "I don't remember if we had a formal choreographer on the sets. But I do remember Feroz telling me to do my own thing. Whether it was Laila in Qurbani or Dum Maro Dum in Hare Rama Hare Krishna, I grooved to my own beats. Today, wherever I go, I am asked about these two songs and of course, the sublime songs of Satyam Shivam Sundaram."
Happy with remixes
Zeenat has not heard or seen the new version of Laila Oh Laila in Raees. "I have been out of the country. But I am sure they've done a wonderful job of it. The team is talented. I am glad my songs Dum Maro Dum and Laila Oh Laila have been re-mixed. A whole new generation gets the chance to hear it."
Source by dnaindia…
loading...