Sourav Ganguly rings new bell installed at Kolkata's BC Roy Club House End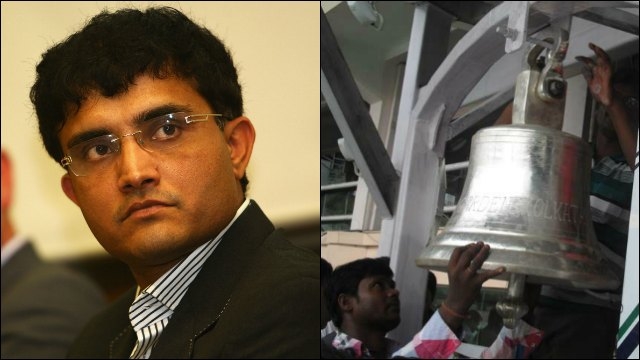 Sourav Ganguly, the Prince of Kolkata and currently Cricket Association of Bengal president, rang the famous bell at Lord's Cricket Ground in London during the India-England Test in 2014. He wanted a similar bell at his home ground, Eden Gardens. On Wednesday, less than 48 hours before the start of the second Test between India and New Zealand here, a silver-coated brass bell was installed at the BC Roy Club House End.
As is the practice at the Home of Cricket, henceforth, the bell will be rung by a player from either side on all days of a Test match here.
World Cup-winning captain of 1983, the legendary Kapil Dev has been given the pride of place to do the honours on the opening day of the Test on Friday. Those who will ring the bell to signal the start of play for the subsequent days are yet to be ascertained.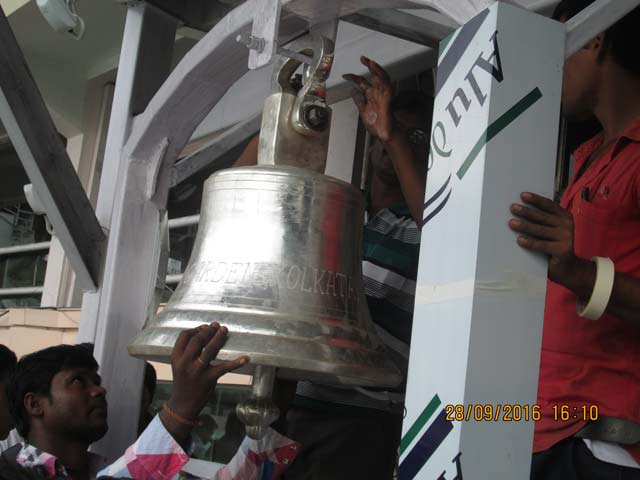 "This is the dream-child of Sourav. Like every office bearer has some achievement during his term at the association, to install a bell and start a tradition of ringing it at the start of each day's play in Tests has been one of Sourav's," said a Cricket Association of Bengal official on Wednesday.
Ganguly had a dream start to his Test career at Lord's. Now, he has realised his dream of another kind at his home turf!
Source by dnaindia….
loading...