Parthiv was not worried about failing, says Anil Kumble
Parthiv Patel made a comeback to the India Test squad in Mohali after a gap of eight long years.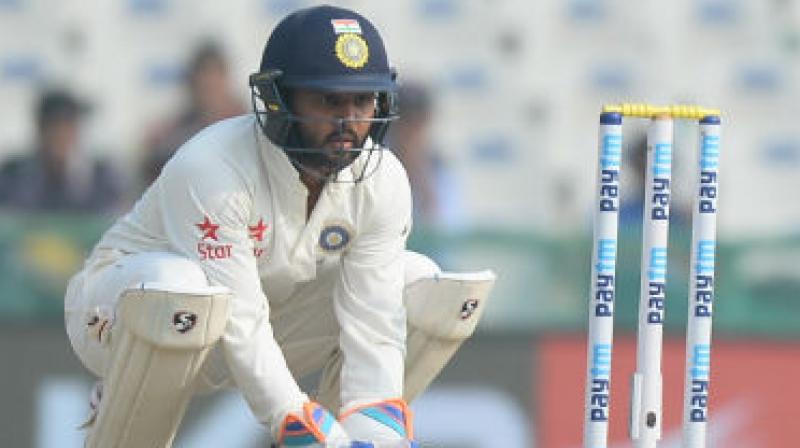 Parthiv made an impressive 42 and 67 not out in Mohali to strengthen his case, and India coach Anil Kumble is thoroughly impressed with his performance.
"Parthiv came in after eight years and did not really show nerves you would expect, although he is a seasoned campaigner. He was asked to open he did that brilliantly and also kept wickets very well. He was not worried about failing," Kumble told reporters on Tuesday.
"I was really pleased that he could walk into that match and not just keep wickets and bat at six or seven. When you are making a comeback after eight years you always want to do well for yourself and here is Parthiv who was willing to put his hands up when asked to open. That shows his character. I am pleased with that," Kumble added.
Kumble is also impressed with the maturity shown by the wicketkeeper-batsman.
"Even when he came into the team first as 17 or 16 year old, he still looks 16 if he shaves his beard off, he showed lot of maturity first time he saved a Test match for India. It certainly shows if you are putting hard yards in domestic cricket, never losing your faith and believing that you can make a comeback, it's possible," said the India coach.
Source by deccanchronicle….
loading...