Demonetisation drive hitting budget preparations
Finance Minister Arun Jaitley is expected to present the annual budget for 2017/18 on Feb. 1.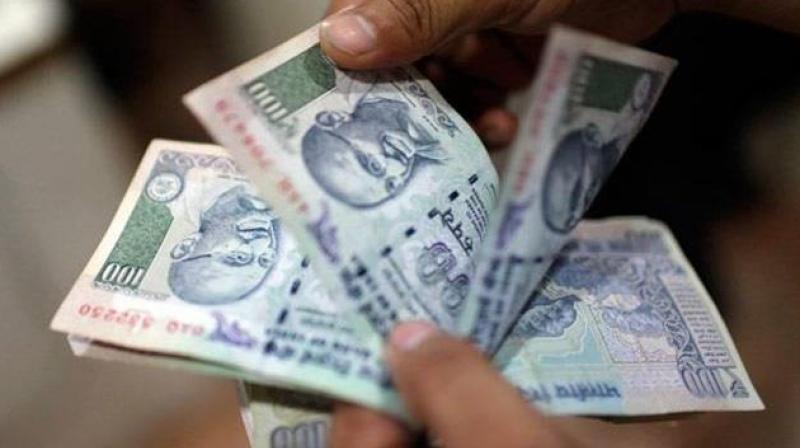 Modi scrapped 500-rupee and 1,000-rupee banknotes on November 8 in a bid to flush out cash earned through illegal activities, or earned legally but never disclosed to the taxman. Officials fear the move will slow economic activity for much longer than originally expected, as millions of people continue to queue at banks and ATMs for cash and companies struggle to pay wages and suppliers.
"We had thought the demonetisation will be a game changer," said one official, who has direct knowledge of budget preparations, adding the Reserve Bank of India should have taken more steps to ease the pain of ordinary people. "We still have to start work on the budget."
Finance Minister Arun Jaitley is expected to present the annual budget for 2017/18 on February 1. The official said the cash crunch had hit sectors like construction, agriculture and auto makers, hurting tax receipts and complicating the government's asset divestment programme.
Two-wheeler and commercial vehicle sales declined by over 10 per cent in November from a year ago, with weakness in the retail, gems and jewellery sectors also impacting factory gate duty receipts.
The government is likely to miss its annual target of raising 565 billion rupees through the sale of stakes in companies by a wide margin due to uncertainty in the markets, said the official. The government has so far raised less than half of the target for the whole fiscal year.
N.R. Bhanumurthy, an economist at National Institute of Public Finance and Policy (NIPFP), a government-funded think tank, said revenue collections could fall by up to 350 billion rupees this year.
"We are facing very uncertain times," said Bhanumurthy. "The government should weigh the impact of demonetisation on growth and revenue."
Another finance ministry official said economic growth for the current fiscal year to March 2017 could fall below the central bank's revised estimate of 7.1 per cent, putting pressure on fiscal deficit targets. The federal government has partially deferred a hike in wages of its 10 million employees and pensioners to cut its spending bill. Jaitley, however, still hopes to hit his deficit goal of 3.5 percent of gross domestic product in the current fiscal year, said a source familiar with his thinking.
The Reserve Bank of India has dashed hopes of a windfall of nearly $15 billion based on expectations that up to 30 per cent of the "black cash" would expire worthless, enabling it to pay a one-off dividend to the government.
In the event, over 80 per cent of the old notes have already been deposited ahead of Dec. 30 deadline to deposit them at the bank. Finance ministry officials estimate that only 5-10 per cent of the cash will expire worthless, raising questions over whether the entire exercise – billed as an attack on illicit "black cash" – was justified.
Source by deccanchronicle…
loading...